Painters Berlin - we make dreams come true
You want a color change and need help?
Together we can make your living dreams come true.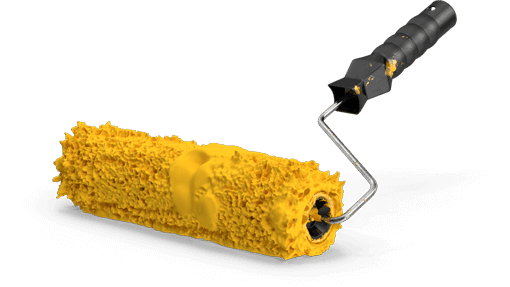 Maler-berlin.eu - Your Friendly Painting Company In Berlin And The Surrounding Cities
These days, a professional and friendly craft business that is flexible with its users is worth its weight in gold.
Maler-Berlin.eu is your eye-level partner for all private and commercial property projects.
Customers that work with us get the following benefits, among others:
 Extensive expertise in the fields of painting, wallpaper, spatulas, and varnishing  
 Competent preparatory advice on individual, object-related design and color selection 
 Offers free inspection and transparent fixed price to fit your budget 
 A personal contact person for your project. We are happy to answer any questions you may have. 
 100% Satisfaction Guarantee: We will only be satisfied when you are satisfied
It's best to give us a call today so that we can get started on your job as soon as possible.
Painter Berlin - How it works!
Are you looking for a professional painting company in Berlin? Then you've found a reliable contact with us. Our painting company in Berlin has a team of talented and motivated employees. Your wishes and needs are our top priorities. We work with the utmost care and ability. We will help you transform your living space into a cozy environment. Everything is possible with our wide choice of vibrant colors and different creative styles!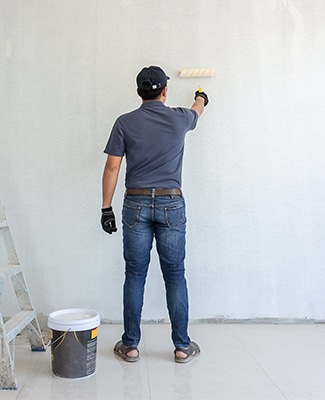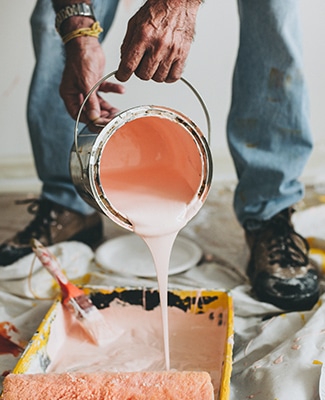 Creativity, Quality & Reliability
Painting work in Berlin for you with quality expertise and excellence. Our team consists of specialists who always have new ideas and solutions. We also underline the high quality of our work. Working materials are also selected to meet the highest level.
Any type of painting work you want, we are always here to support you. Our paintings company in Berlin has many years of experience. We constantly discover the best solution, whether it's for the private or commercial sector. Get in contact with us and we'll set up a time to measure your rooms together. We will be pleased to provide you with a free and non-binding offer. And, of course, you can get detailed advice from us. Here you have the opportunity to ask all the questions about painting in Berlin.
Take advantage of our additional benefits right now:
Request

today's free

offer now!
Looking For An Experienced And Professional Painter In Berlin?
A friendly painting company in Berlin is ready to help you in Berlin and the surrounding area – whether it's painting, varnishing, wallpapering, or silicone work.
There is nothing impossible. We provide the best solution for every project, depending on the property and budget. Your customer satisfaction always comes first.
Here is an overview of the areas of application of MalerBerlin.eu:
We also offer tailor-made solutions for your project. Contact us today so that we can discuss everything else personally!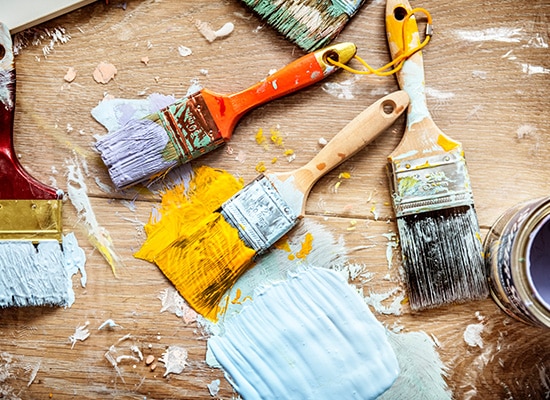 Your Experienced Painter In Berlin
You've come to the right place if you're looking for a professional painting company in Berlin that can provide you with competent and pleasant advice. Because we are your trustworthy and experienced painting partner in Berlin. Our strengths are customer orientation, quality, and creativity, whether for private individuals, companies, architects, or property managers.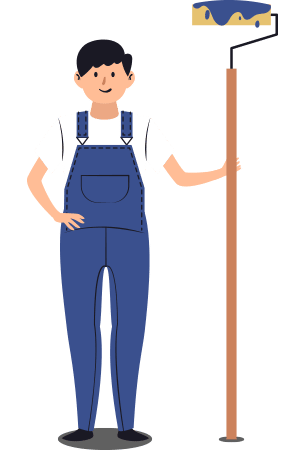 Painter master in Berlin
Would you want to try something new? For your interior and, house facade? We would be happy to help you to feel comfortable again on your own four walls. We take care of everything from the planning to the implementation of your project. Painting, varnishing, and wallpapering are all common tasks in Berlin. Of course, we take care of everything to your requests and requirements. Furthermore, there is always a point of contact who will gladly answer any of your questions and keep you informed.
Painting Company In Berlin
As experienced painters in Berlin, we carry out our work at fair costs, dependably, and on time. Whether inside or outside, the work of art organization Maler-berlin.eu is your dependable partner! At the point when we work on structures or facades, we promise you extremely durable insurance against ecological impacts. We also provide painting, wallpapering, and other services.
Would you like expert guidance and free advice? Then, at that point, simply call us, and we will be happy to advise you.
As experienced painters in Berlin, we are highly familiar with a wide variety of painting styles. We will be glad to help you and explain the various impacts of the various painting techniques.
Should the rooms seem bigger? Could you like a surface with a dynamic design? Or then again should speck of dirt and bumps be covered?
From the coating strategy to the spatula and touching method, to the wrapping and cleaning procedure – our painters are thoroughly prepared for each kind of painting. Together we will track down the ideal innovation, as per your desires and needs.
Finding an expert painter in Berlin can be very difficult. Particularly in a major city like Berlin, there is an incredible variety of painters. It's no longer enjoyable to look for a painting business that provides good value for money in this area. For this result, we would be glad to provide you with how you can have your desires satisfied for a reasonable price and what to look for when hiring a painting company. Whether you decide to use us as your Berlin painting business or not – we are dependably available to you for a personal consultation. Of course, all of the information is provided free of charge and without commitment.
Maler-berlin.eu is your skillful painting organization in Berlin. We care about your pleasure. As a result, we place a premium on client conversations as well as desires and needs. Colors are significantly more than simply a room plan. They have an impact on a person's mood and well-being. As a result, selecting a color that is suitable for the setting is important. By picking the right variety you can make a charming air in which you feel good and secure. To make everything as lovely as feasible for you, we offer you a wide scope of varieties and strategies. All of this, obviously, includes quality guidance from one of our accomplished expert painters in the field of painting work in Berlin. This is the main way we can offer you what you should be totally fulfilled.
Painting Work All Over In Berlin