Painter In Berlin Wedding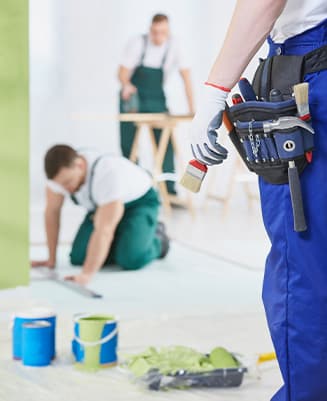 Imagine you're in charge of renovating a home or clearing an apartment. In such cases, a company's help is extremely important. But which companies provide such services, and are there any that can handle both the renovation and the clearing out of the apartment?
These are the topics we'd want to answer in this post, as well as some hiring tips and techniques as well as things you can do yourself to save money.
ARE THERE PAINTERS IN BERLIN-WEDDING WHO OFFER A COMPLETE PACKAGE FOR CLEARING OUT AND RENOVATING THE APARTMENT?
All of these questions will be answered by the painting company Berlin-Wedding Maler-Berlin.eu. Everything with this company is absolutely free, from the initial inspection of the apartment through the services provided to the cost estimate.
This type of painting company does more than just the standard painting jobs we're used to doing. Your job description has greatly expanded. But what is the reason for this?
The answer is obvious: beauty is defined by the whole package. Because companies who can provide a complete package to their clients are more likely to get commissioned. This indicates that these businesses are capable of performing all of the work required in the home or flat. As a result, the typically confusing and time-consuming process of delivering orders to many companies is entirely removed.
Owners or tenants are often forced to perform this duty on their own. Not only does this mean more work, but it can also be more costly than hiring a company to complete the task. These companies are professional in their performance and will save you a great deal of time and effort. 
WHAT ARE THE EXACT FIELDS OF ACTIVITY THAT THESE PAINTING COMPANIES OFFER THEIR CUSTOMERS?
In this part, we'll look at the services provided by a painting company like Maler-Berlin.eu. A painter's field of work is no longer similar to the tasks of twenty years ago, except for the job that is typical of a painter.
Wallpapering an apartment, painting work that is part of the beautifying or refurbishment of an apartment, and complete household liquidations are all part of the range of tasks that arise while moving in both the private and commercial sectors.
Get your free offer and useful advice on how to decorate your flat. Professional staff will also be happy to provide you with advice on the many color tones that may be used in your house.