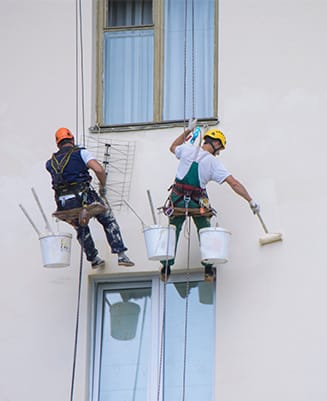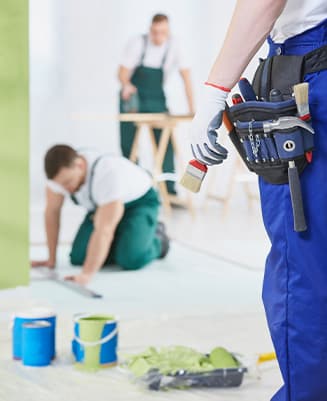 Could you like a variety of changes and need assistance? Then, at that point, you have tracked down the right contact individual in us, your master painter in Berlin. We are your competent specialist for all that has to do with painting in Berlin. Color selection is important and should not be overlooked, as colors have an impact on a person's mood.
We know which colors work best in various rooms and what atmosphere they generate thanks to our many years of expertise. Obviously, we would be glad to advise you ahead of time with respect to the composition work on how your ideal variety impacts can be accomplished and which colors are appropriate for this. We will offer you complete information about the qualities of the colors used, in addition to color selection, so that you may enjoy your new coat of paint for a long time.
With divider paint or backdrop, rooms can be changed rapidly and for all time. Colors may also be used to create lovely accents, and unevenness can be hidden. However, before you can design the wall, you must first completely plaster the walls. Do you have no involvement with this and need assistance? Don't worry about it, as experienced painters in Berlin, we have numerous long periods of experience with this and are glad to take on the entirety of your painting, wallpapering, and varnishing work. We do everything expertly and on schedule!
Another layer of paint is frequently the simplest and fastest method for getting delightfully planned rooms. However, there are a couple of interesting points while painting, with the goal that the outcome likewise compares to the thoughts. So if you have any desire to paint without experience, you need first remind yourself extensively to ensure that nothing goes wrong. We are glad to be available to you for a personal consultation – whether you choose us as expert painters in Berlin or not, we hope to be able to help you more.
FIRST-CLASS SERVICE JUST FOR YOU
YOUR MASTER PAINTER IN BERLIN
Your fulfillment is our first concern. This is why a detailed discussion with you is so important to us. This is the main way we can understand and carry out your desires and needs. To have the option to offer you the best assistance, our master painters in Berlin have many years of experience in involvement with a wide range of painting methods. Whether you want simple flowers or a detailed stucco painting, we can help. From the basic simple painting job to the most detailed shapes, we're here to help!
Contact us now –  We'd be happy to make you a free, no-obligation offer! Your Berlin painting company