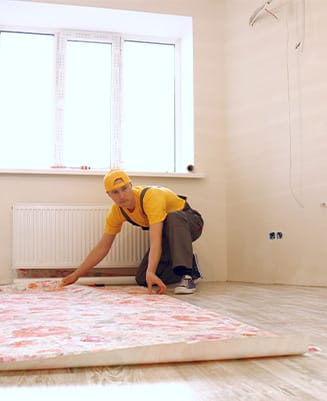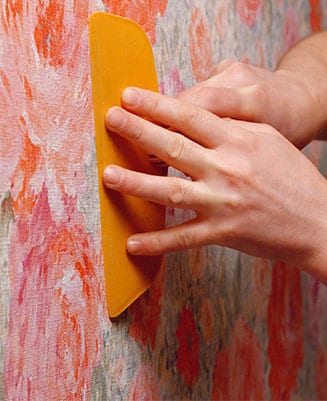 Wallpapers offer numerous and interesting options for individual interior design. They contain a specific warmth that colors can't. But which wallpaper works with whatever decorating style? We know which wallpapers match best where and what mood or environment they generate as an experienced painting company in Berlin.
From the basic, immediately stuck woodchip backdrop to current material backdrop to ornate and concrete wallpaper, 3D wallpaper, designer wallpaper, or photo wallpaper with motifs – wallpapers are still a popular stylistic device in creative wall design. If you desire trendy walls and a change of scenery, you've come to the right place with us, your wallpaper decorator in Berlin.
We would be pleased to provide you with detailed advice on the wallpaper, wall coverings, and demanding painting and varnishing work during a personal consultation. Our master painters and upholsterers in Berlin have dominated a wide range of methods, so we can guarantee you the best help. We work only as per your desires and thoughts – your fulfillment is essential to us.
GIVE YOUR WALLS THAT SPECIAL TOUCH.
Special wallpaper can be used to beautify the walls in the entry area in particular. Murals and wall tattoos are available for a really unique wall design. Of course, we are happy to help you with theme and attachment choices. When it comes to re-wallpapering your walls, we provide a full service that includes everything from wallpaper selection to perfect application.
It isn't difficult to have Wallpaper dividers or roofs yourself. Particularly with regards to a few rooms, not to mention an entire apartment. Save time and nerves and let us backdrop your dividers expertly as experienced wallpaperers in Berlin. We work out the expenses for decorating independently and decently. As well to painting and 
varnishing work
, we are also your partner for 
clearing out
, 
moving
, and 
transport
. Reach us now and we will furnish you with a free and non-binding offer.