Painter In Berlin Reinickendorf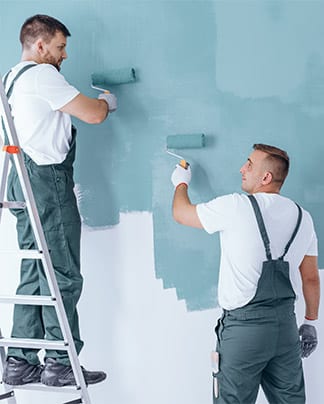 Painter In Berlin Reinickendorf – Modern Interior Design
These days, painting companies in Berlin Reinickendorf do more than just paint. These painting companies engage in a variety of different fields than you may think. Because these companies do more than just paint the inside and outside of an apartment or house. This article will discuss which activities are included in the services.
We'll also go through several ways to save money and what you can do as a tenant or apartment owner.
What Are The Services That Painters In Berlin Reinickendorf Offer Their Customers?
Whether you only want a new coat of paint on a single wall in your apartment or want to completely change an entire place, we can help. Painting companies like Maler-Berlin.eu not only do this work, but they also offer color advice and support in finding the correct combination. Because the contrast between the wall and the furniture is sometimes more challenging than expected.
So it's an advantage if you can trust a painting company's skilled staff to come up with great ideas for possible combinations and project execution. 
What Work In The Apartment Can I Do Myself?
There is some work in the apartment that does not need hiring a company to complete. This includes minor wall repairs that may have been caused by your own children or pets in the home. Perhaps the colors used to paint the inside walls of your apartment or house are outdated, and you want to brighten them up.
Painters in Reinickendorf, such as Maler-Berlin.eu, can advise you on which jobs you can handle yourself and which should be left to the professionals.
What Work In The House Should I Leave To Professionals?
You should not try to complete all of the work around the house on your own. Above all, safety-related items, such as the power connection, are included. Doing this type of work on your own might not only be expensive, but it can also become dangerous.
However, there are some areas and jobs around the house that you may do on your own. Painting work is one of them, and it's rather small. As a result, you can quickly update the colors of your bedroom without having to spend a lot of money. It's enough to go to the hardware shop.
Because there are store employees who have been professionally trained to provide such advice. They can not only answer your questions about the execution of your plan, but they can also provide you with useful advice.
Because it quickly becomes visible that for some rooms, a color tone that offers the place the right style is advised, such as pastel shades to make tiny rooms feel larger.