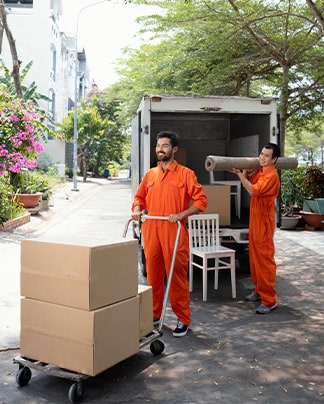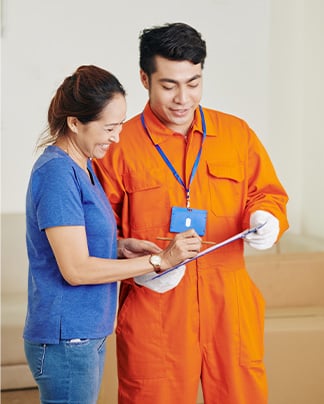 Are you searching for a reliable partner to help you with your move to Berlin? Then you and we are on the same page. We provide affordable removals in Berlin and the neighboring areas, Germany, and throughout Europe.
Whether private move, company move, office move, or senior move – we have the right answer for each move! Please contact us and one of our experienced moving specialists can help you. We would then be glad to give you a free and non-binding deal, tailored to your wishes and requirements.
We offer you the chance to depend on us with your whole move. We will take care of everything for you, from packing and unpacking your boxes to dismantling and assembling your furniture, painting and clearing out, and expert disposal.
You may also transfer the difficult work to us, such as setting no-parking zones. We are additionally glad to deal with the resulting redesign work that should be finished by you. All painting and cleaning work is included in this. The group at Maler Berlin will be glad to accomplish this work for you. This saves you a lot of time and worries, allowing you to focus on other things while we take care of your relocation.
You choose which of our services you want to enjoy; we adjust to your needs and desires. We would gladly provide you with free and no-obligation advice – including on-site on request – and will be pleased to inform you about our services and rates. Our first-rate service is available to you.
MOVING BERLIN AND EUROPE WITH PROFESSIONALS
Plan your move to Berlin with experts and save yourself every one of the worries and stress. Whether you need to move privately, dispose of furniture, or relocate your office, we are the perfect partner at your side. We offer all of you benefits for an ideally well-organized move. Our staff is made up entirely of certified relocation helpers with years of experience and the necessary knowledge. Use our professional team for your relocation in Berlin, whether it's inside the city or across the country.
Contact us now right away for a customized offer. Regardless of whether you are searching for a move to Berlin, Hamburg, or one more city in Germany – we are consistently available to you!